Queensland X-Ray is committed to ensuring we run our business in a socially responsible manner, including operating in a sustainable, ethical and responsible way across all components of our organisation.
We run a variety of initiatives and programs, such as our Community Fund, aimed at fostering a sustainable working environment for our people, patients, referrers, suppliers and communities. Our commitment to corporate social responsibility is consistent with that of our parent company, Sonic Healthcare, which focus on several Foundation Principles including 'Respect for our people', 'Company conscience' and 'Operational excellence'.
As a medically-led organisation, Queensland X-Ray and Sonic Healthcare has an additional role to play in helping to improve the healthcare and lives of people in some of the world's most disadvantaged areas- such as in the Goma region of the Democratic Republic of the Congo and Sudan. Sonic's Catalyst Program helps communities develop locally based, self-sustaining pathology and radiology services by providing training, equipment and support to local hospitals and their staff. We also provide funding, materials and support for a variety of community projects, especially those that focus on the welfare of women, children and Indigenous communities.
Our Commitment to the Environment
As part of the Sonic Healthcare family, Queensland X-Ray has a proud track record of adhering to all applicable environmental regulations and legislation in the locations in which we operate. We continually explore opportunities that can deliver long-term environmental benefits to our business to minimise any negative impacts our business may have on its surroundings. An example of this is the installation of solar panels at our Westcourt practice in Cairns.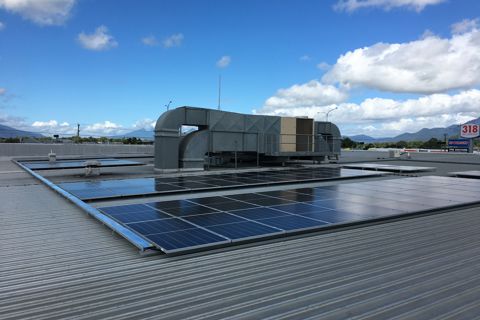 Going solar at Westcourt
In 2020 we made a decision to strengthen our commitment to improving the sustainability of our Westcourt practice by installing a 38 kW capacity solar system. The location was chosen due to the high energy consumption of the practice (mainly attributable to equipment and air-conditioning), the abundance of sunshine in Cairns and the large flat roof installation area. The solar system consists of 90 panels and is estimated to generate approximately 56,000 kW annually. This will save approximately 45 tonnes in CO2 which currently accounts for 25% of the current power used by the practice and is equivalent to planting more than 550 trees!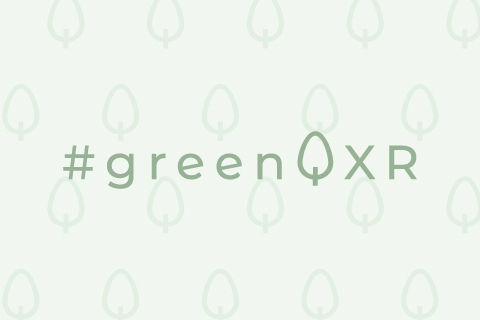 Supporting green initiatives
At a local level, we actively seek out local community initiatives that support environmental or sustainable projects through our GreenQXR program, which provides financial and in-kind support to local community groups. We are continuously working to advance our own environmentally sustainable workplace through initiatives such as hybrid cars, solar panels, LED lighting, minimising single-use waste, recycling old x-ray films, and providing images and reports electronically.
As a part of the Sonic Healthcare family, Queensland X-Ray recognises the significant role we play in the global effort to address worldwide environmental, social and sustainable challenges. In particular, acting as an enabler of good health and wellbeing. This is achieved via the provision of medical services, the support of research programs, the provision of employee assistance programs, and via Sonic's Catalyst Program.
In accordance with the Sonic Values of "Demonstrating Responsibility and Accountability" and "Enthusiasm for Continuous Improvement", our Environmental Policy includes a commitment to transparency of compliance. We have established and maintain procedures which specify our environmental objectives and targets and facilitate their annual review.
We assume a leadership role in our diagnostic practices by encouraging our customers, suppliers and other stakeholders to mirror our commitment to environmental responsibility.