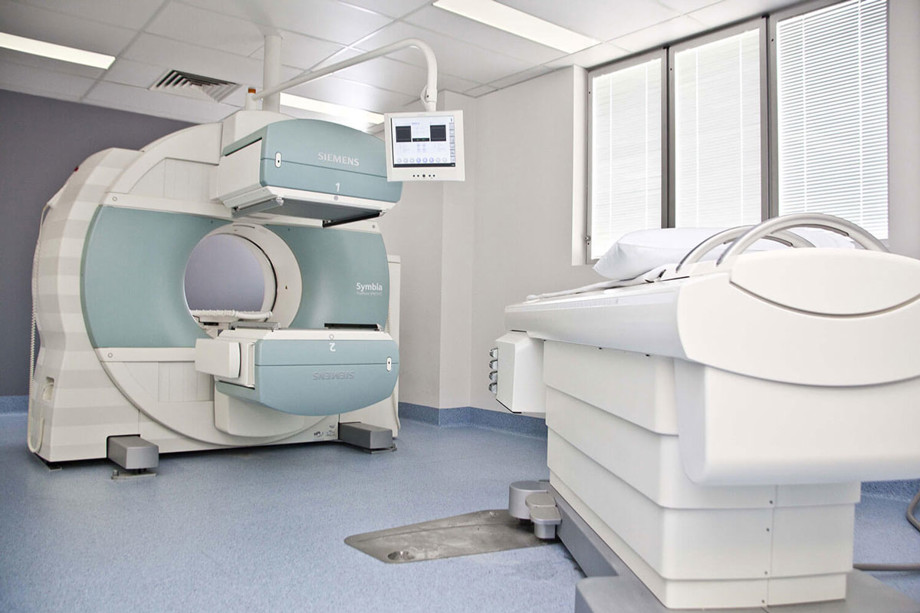 A SPECT/CT is a Nuclear Medicine scanner which utilises two different imaging techniques to get a 3D images of your body part.
SPECT or Single Photon Emission Computed Tomography uses the Nuclear Medicine Gamma Camera to take functional images of the body part and the tracer it is absorbing.
CT or computed Tomography takes images of the body's structure's and anatomy.
These two sets of images are fused together and provide the Radiologist accurate images about how the body is working.
Service available at