FAQs
Please don't have any caffeine for 24 hours prior to your appointment (including cola drinks, tea, coffee and chocolate). Drinking water is fine and we recommend you remain hydrated.
Please don't exercise in the 12 hours prior to your scan.
Please don't eat or drink anything in the 2 hours before your scan.
Please arrive early for your exam as you will be asked to change into a gown. Wearing a two piece outfit can make this easier for you.
If you are taking any medication, it's very important you follow the instructions given to you by your referring Doctor about whether to continue or cease taking them.
We will require you to take a tablet at dinner the night before the examination and also one 2 hours before your scan. These should be taken with a light snack or food.
The tablet is either a beta-blocker or a calcium channel blocker to control your heart rate during the scan.
Your referring doctor will provide these tablets, however we also have a supply should you need.

The radiographer will explain exactly what will happen during your procedure. It may vary slightly from what we describe below, so don't worry if this is the case, you'll always be in very good hands.

On arriving for you appointment your heart rate will be taken to see if you need any additional medication to slow your heart rate.

We will insert an intravenous (IV) line into your arm. We will use this to give you some contrast, which will enhance the images we take of your heart.

An ECG will be placed on your chest for the duration of the scan. This will measure your heart rate.

Throughout your examination you will be asked to hold your breath several times, for no longer than 10 seconds at any one time.

Following this procedure you will be asked to remain in the practice for approximately 30 minutes so we can monitor your heart rate and blood pressure while they return to normal. During this time we'll give you something to eat and drink.

The scan itself doesn't take long, but please allow an hour and a half for your appointment.

Your CT will be performed by an experienced radiographer. A radiographer is a university-trained health professional who works with cutting-edge technology to produce x-rays, CT scans, MRI scans and other images.

At Queensland X-Ray we have a team of Clinical Support Workers (CWS) who will remain with you throughout your scan and make sure you're comfortable from start to finish.

The images captured by the technicians are viewed by a radiologist who will provide a report of findings.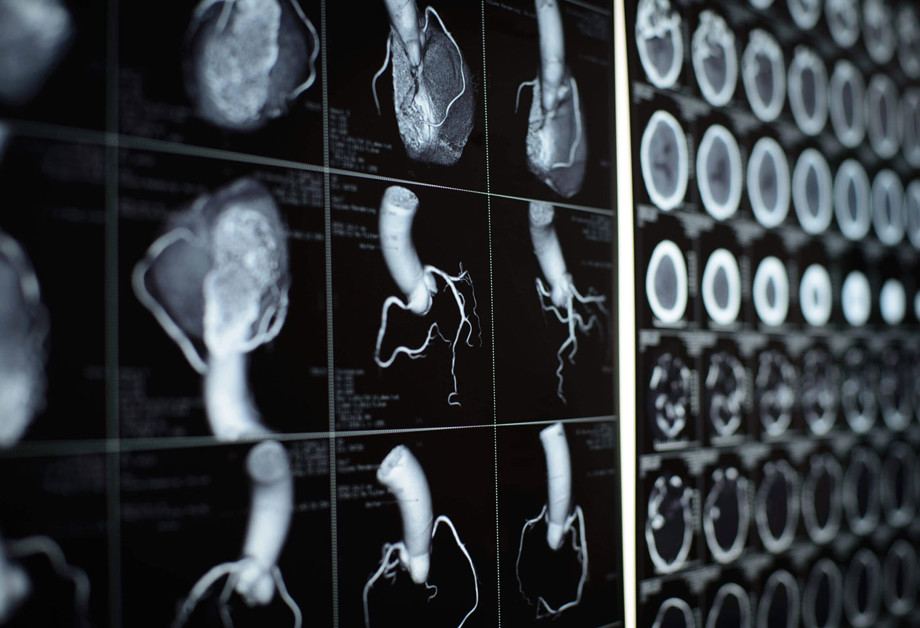 How much will it cost?
Fees for radiology procedures will vary depending on a variety of factors. We will advise you about the cost of your service at the time of booking but if you do have any questions, contact us and one of our team will be happy to help with your query. You can read more about our billing information here.
How do I access my images?
At Queensland X-Ray, we provide our patients with their images and results online. To access your images and results, you'll need to register for an account when you visit one of our practices. If you've already registered, you can access the Patient Portal here.